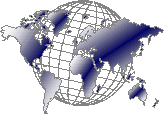 SocietalSystem ( StS )
Humanity's New Operating Complex
www.societalsystem.com
StS-Complex under development


projected to be ready for crowd-construction towards 2020,
driving a global-local societal systemic transition plan 2020-2030

SocietalSystem.org


StS-Foundation and StS-Fund

SocietalSystem.com


StS-DataBank - StS-Societal Program - StS-Holding Socio-economy


SocietalSystem.net


Connection Platform between Personal and Professional Own-Domain Sites


WorldSocietalSystem.com


Local-Global Societal, Deliberative and Citizens' steered Co-Governance Platform,
gradually replacing party politics and radically e-rationalizing public administrations

Current pilot Geo-Territories under development
Région de Wallonie, Belgique
Région, Provinces, Communes, Quartiers, Villages, Rues, Parcelles et Terrains
StS-DataBank, StS-Programme Sociétal, StS-Holding
Actuellement 140.000 documents en ligne,
y inclus fichiers web, excel, powerpoint, databases et photos.

Plan de Transition Sociétale Systémique 2020-2030, Région de Wallonie

Un ensemble unique intégré pour analyser, répertorier et résoudre concrètement,
en crowd-mode par quartier et village,
les problèmes de, entre autre, changement climatique, exclusion sociale,
relations nord-sud et dérives financières.
World Societal Workshops Program in preparation
Algarve, Portugal
Projected to be organized from 2020.
Update: 16.08.2019
URL: www.societalsystem.com
Mail: contact@societalsystem.com
© SocietalSystem ( StS )