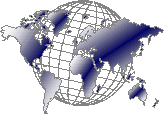 Existential crisis of Humanity and its Biosphere ?
Probably the most complete societally systemic solutions proposal around.
In essence: simplifying life and work, avoiding anything non-vital, community building, business clustering,
radically e-rationalizing bureaucracy, standardizing information, societally proactivating eveyone, ...
SocietalSystem ( StS )
Humanity's New Operating Structure and Strategy Complex
www.societalsystem.com
Challenge-Opportunity of the COVID-19 phenomenon.
First to understand: it is the reaction on the critically low existential resilience of the biosphere and humanity's organization,
by the human behaviour of overconsumption and related features.
The lockdowns and related measures, considered as necessary, might open the mind for a

massive unlock campaign of local opportunities

.
Starting with a World Streets and Roads Surveys Campaign.
Worldwide applications:
Horizontal Navigation Page

Societal Street Surveys

, World Geo-Territories
A top priority task for all schools, local organizations and proactive citizens, worldwide
SocietalSystem ( StS ) Orientation Table


Links to all major StS-Platforms


Steering Platforms:

Global-Local Societal Governance Alliance(s)
Pilot:
(S)Elections European Parliament 2024 Agenda Planning Dashboard

Proactive Drivers:
World Movement for Societal Proactivation of All Citizens and Entities
Global-Local Societal Personal and Professional Engagement Network

Soon online:

Personal-Global Societal Impact Test and Indicator




Discover your personal butterfly effect on the resilience of the whole world,


in terms of the environment, health ( yes including pandemies ),
social relations ( yes including war and peace ) and economy ( yes including employment )..


Main Projects

SocietalSystem Main Projects
Page permanently updated


250+ World Geo-Territories 700+ Global-Local Topic Series
available for Supervision and exploitation licenses.

A potential of millions of technical and intellectual jobs, worldwide,
many of them from home.

---------------------------------------------------------------------------------------------------------------------------------------------------------------------------------------------------------

The essence of the whole SocietalSystem ( StS ) Complex, in 3 diagrams.
It can / should become the matrix for the new organization of the world, locally-to-globally.
Generating a staggering simplification of public and private burocracy,
a more than 50 % reduction of corrective expenses, and open the world for citizens' steered deliberative societal governance.


Most components on the cube are linked from
SocietalSystem ( StS ) Orientation Table




The holistic grail of the next stage of societal organization.





Screenshot Multicriteria DataBase of the above Cube.


Millions of connections for datamining and steering of reseach, deliberations and implementations.
Preliminary work version. Copy available on request to participants in its elaboration.




Based on permanent deliberations driven by 'datamining' the above database,
the SocietalSystem Structure and Strategy, condensed into the cube below.



Most components on the cube are linked from
SocietalSystem ( StS ) Orientation Table

----------------------------------------------------------------------------------------------------------------------------------------------------------------------------------------------------------------------------------

Send us an e-Mail with 5 to 10 keywords of your interest.
We'll send you, without any charge or obligation, a series of related links,
to sites and files, selected troughout the
currently
more than 10 million documents online
on the StS-Platform..



SocietalSystem Introductory Conferences and Workshops on request, anywhere worldwide, plus virtual.


With ample opportunities to generate revenue for your organization..
Send us a request by mail, with your references and event data.

Update: 29.10.2020
URL: www.societalsystem.com
Mail:

contact@societalsystem.com
© SocietalSystem ( StS )