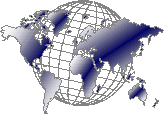 An existential paradigm shift, as evident as inevitable.
™
SocietalSystem ( StS )
Proactive Citizens' steered
Humanity's Operating Complex
www.societalsystem.com
"Societal" = covering all sectors of society and personal life. Not to confuse with social = human well-being.
"System" = integrated complex of conventions, communication instruments, infrastructures and initiatives.
Governments do not steer society as a whole, they organize public domain products, services and events for a given geo-territory.
Steering society is each citizens' de facto responsability.
SocietalSystem ( StS ) is proposed as its systemic platform.
Page currently under review.
SocietalSystem-DataBank - SocietalSystem-Program - SocietalSystem-Holding
The 3 pillars of any complete societal organization system.
Information Research Governance Management Learning Communication.
Explore the theoretical bases and practical applications throughout the linked sites below.
-

Arabia, at the center stage of the world.


Project StS-Para-Conference Arabia Conference,
January 29-30 2018, Marrakech
SocietalSystem unofficial Parallel Initiatives Proposal. Join now !
SocietalSystem Global Entities Plan

SocietalSystem 1-Week Intro Workshops 2018


Bio Hôtel Lalla Mira, Essaouira, Maroc


The 1st bio-hotel of Morocco - the oldest hammam of Essaouira


with 1-3 months Stages-Internships
at Takoucht and Imint'lit and other villages, Essaouira Province

-

-

e-Région Sociétale Pilote, Province d'Essaouira, Maroc
Commune Pilote, Takoucht, Province d'Essaouira, Maroc - Commune Pilote, Imint'lit, Province d'Essaouira, Maroc
e-Région Sociétale Pilote, Province de Ouarzazate, Maroc
e-Région Sociétale Pilote, e-Région Marrakech, Maroc

Project StS-Para-Conference
10-11-12.2018 Migration, Morocco



See also

: PanEuReg.eu Pan-European Societal e-Regions Network
and PanAfReg.net Pan-Africacan Societal e-Regions Network



-

Programmes de StS-Formation Sociétale, pilote e-Région Marrakech,
Formulaire de Subscription pour Candidats StS-Dirigeants, Coopérants,
Freelancers, Partenaires et Membres Professionnels et Privés


Focus:

Révitalization Rurale - e-Rationallisation Urbaine
Harmonisation et Re-Migration Nord>Sud, Ville>Campagne
Project

Societal Expo-Congresses 2018, Alentejo, Portugal




Convergence of Systemic Solutions for an Exponential Shift




in Societal Governance, Socio-economy and Personal Lifestyle.




Focus: Europe Mediterranean Africa, Rural Revitalization Urban e-Rationalization


Launching a systemic, globally concerted answer, with top-priority, to this.


Read also UNEP Emissions Gap Report 2017

-

-

Rural Revitalization - World Movement Project




SocietalSystem Central Socio-economy Focus




Pilote Regions


Alentejo, Portugal - Essaouira Province, Morocco


Brasov, Romania - Lomela, DR Congo - Boffa, Guinée ( Conakry ) - Kpalimé, Togo - Algarve, Portugal

-

Sintra, Portugal


Bakony, Hungary - Dunakanyar, Hungary - Chios Island, Greece - Utrecht Province, Netherlands - Limburg Province, Flanders Belgium
Mindelo Island, Cape Verde - Azores, Portugal - Lumumbashi Area, RD Congo - Bandundu, RD Congo - , Mozambique
Nigera - Senegal - Gambia - Liberia - Burkina Faso - Cameroon - Madagascar - Turkey - Vermont, USA - Freiburg Area, Germany
Québec, Canada - ..


These regions are also potential priority seats of a Global StS-Entity




-

-

Personal and Professional Own-Domain Sites+Sets


Capacitating Citizens and Local-Regional Entities
SocietalSystem Central Driver

-
Listen.
SocietalSystem Anthem
2.09 min.
© SocietalSystem.com
SocietalSystem ( StS )
Spread the word, save the world ...
URL:

www.societalsystem.com
Date: 13.01.2017
Mail

: contact@societalsystem.com
Skype

: societalsystem