SocietalSystem ( StS )
Humanity's New Operating Complex


www.societalsystem.com
Societal Transition 2030
Person-Planet Movement
Convivial Awakening
Person-Planet Convivial Awakening Movement.
Only some years left before it is too late.
"Convivial", from latin cum vivere = living together.
The top challenge of our time, sine-qua-non for the physical and mental survival of humanity.
Replacing the now 50+ % excess of the techno-mercantilist economy
by a convivial regional-local, circular and natural way of life.
A movement to be steered by local proactive citizens.
A radical shift from mankind's

mental-societal age

of 4-5 year old, the average today, towards adulthood.
The awareness that every human being is part of the whole earth and mankind,
and is, as well, co-responsable for its evolution.
Therefore:
* Citizens' steered Societal Governance, beyond party-politics, to test-start at the European Union (S)Elections of 2024,
and the whole series of elections afterwards, worldwide.
* Citizens' "I decide" movement
* One Planet Eco-Footprint
* Rural We-Eco Projects
* Urban We-Urb Projects
*
Horizontal Navigation Page

Person-Planet Convivial Awakening,

Same Site for

250+ World Geo-Territories
Lifestyles with Consequences
Synoptic Compairison Table
Techno-Mercantilism
(cfr Me-Ego)
- Convivial Model
(cfr We-Eco)
.....
Related Platforms
----------------------------------------------------------------------------------------------------------------------------------
Person-Planet Convivial Awakening

Study Learning Training Coaching

Syllabus
Person-Planet Convivial Awakening

World Societal Workshops Program
Training Program

Person-Planet Convivial Awakening
SiteMap

Person-Planet Convivial Awakening
Key-Diagram

Person-Planet Convivial Awakening
SocietalSystem FindEngine

Person-Planet Convivial Awakening
Horizontal Navigation Pages

Person-Planet Convivial Awakening
Blank Document Models

Person-Planet Convivial Awakening
SocietalSystem Documents Flow

Person-Planet Convivial Awakening
Related SocietalSystem-Sites

Person-Planet Convivial Awakening
Key-Terms

Person-Planet Convivial Awakening
Key-Checklists

Person-Planet Convivial Awakening
SocietalSystem Spheres-Flow Applications

Person-Planet Convivial Awakening
Societal Sectors Applications

Person-Planet Convivial Awakening
Disciplines Applications

Person-Planet Convivial Awakening
Geo-Territorial Applications

Person-Planet Convivial Awakening
Societal Entities Applications

Person-Planet Convivial Awakening
Promo Cards

Person-Planet Convivial Awakening
Promo Posters

Person-Planet Convivial Awakening



3-fold Flyers

Person-Planet Convivial Awakening
Promo Video

Person-Planet Convivial Awakening
Expositions

Person-Planet Convivial Awakening
Excursions

Person-Planet Convivial Awakening
Intro-Promo Slideshow

Person-Planet Convivial Awakening
Synoptic Triptych Set

Person-Planet Convivial Awakening
Key-References

Person-Planet Convivial Awakening
Quotations

Person-Planet Convivial Awakening

Holistic Thinking Applications Person-Planet Convivial Awakening
Key-Survey

Person-Planet Convivial Awakening
Societal Top-Indicators DashBoard

Person-Planet Convivial Awakening
Societal e-Transition 2025 Proposals and Projects

Person-Planet Convivial Awakening
SocietalSystem-Tasks List

Person-Planet Convivial Awakening
Global Supervisor

Person-Planet Convivial Awakening
SocietalSystem Operating Features

Person-Planet Convivial Awakening
SocietalSystem-Packages Products Services Events

Person-Planet Convivial Awakening
SocietalSystem Associates and Partners

Person-Planet Convivial Awakening
SocietalSystem Crowd-Research and Construction Program

Person-Planet Convivial Awakening

Date: 20.08.2023

URL

:

http://www.societalsystem.com/aacb/



Contact

:
contact@societalsystem.com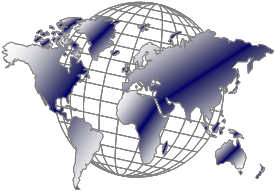 SocietalSystem ( StS )
www.societalsystem.com
contact@societalsystem.com